Despite, or perhaps because of, its status as the world's top vacation destination, Las Vegas is one of the best places in the world to have a great meal by yourself. Many of the best restaurants in Las Vegas have full-service bars where you can dine solo, and with the smoking ban about to take effect, eating in the bar becomes an even better option.
I spent Christmas evening at the bar at N9ne steakhouse, where they were still allowing smoking until Jan. 2.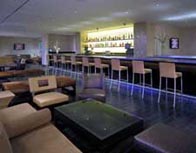 The bartenders were worried about business but I told them not to – this has happened before in many other cities and the bars do just fine. There are more drinkers who will forego indoor smoking than non-smokers who will put up with smoke just to have a drink.
Two attractive girls sitting to my left chatted me up over a dozen Kumamoto oysters. After a few minutes I ascertained that they were professionals, in the sense of the oldest profession. I asked the one next to me if she had a web site or myspace but apparently she hadn't gone high-tech yet. Soon they tired of my deviation from their sales script and migrated to a table full of twenty-something boys.
On my right were three more attractive women. The lithe brunette next to me referred to the other two as her "crew" and tried to sell me on the blonde farthest from me, an attorney who was 35 and never been married. Hookers to the left of me; lawyers to the right of me. I wondered which occupation was considered more reprehensible.
Meanwhile, I ordered and enjoyed the lemon chicken special. They were serving the 2003 Palm Terrace Cabernet by the glass. I have been justifiably avoiding the vintage but this was an exception, lush and full of berries.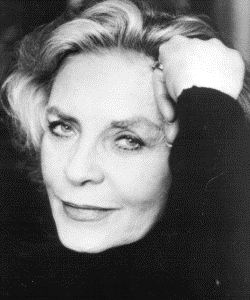 I finished dinner and went up to the party suite, where apparently the people above had overflowed the tub because there was a nice-sized waterfall coming down from the light fixture over the wet bar. I called maintenance and they put a barrel under it then went off to investigate.
Next I tried the bar at Okada, one of my favorite restaurants in Las Vegas and not just because of Sabrina the teenage sommelier. Now that I'm a workout hound I'm craving more fish than steak and Okada fills the bill admirably.
I ordered a couple of chef Masa's specials, now available a la carte instead of as a tasting menu. I started with a tai snapper consommé.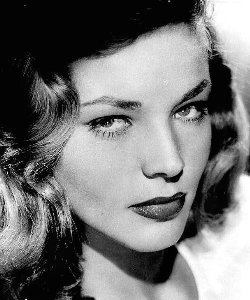 Thin soups like this are an opportunity to serve up flavor with almost no calories and this one did that to perfection. Other than a few julienned vegetables floating around, it was pure flavor. Sabrina came around and let me try some 1986 Ch. Margaux that had been opened the day before. Without vacuum sealing, the wine reminded me of seeing an elderly Lauren Bacall do those TV commercials. When she was 19 and filming
To Have and Have Not
she may have been the most desirable woman in the world. Drinking the day-old wine, I could tell it was once beautiful. Most of the structure was gone but like listening to jazz, even when they aren't playing the melody I can still hear it. I ordered the next special, a tasty roast duck breast, to go with the red, then finished the meal by sipping some Divine Droplets sake.
Happy new year to my loyal readers!