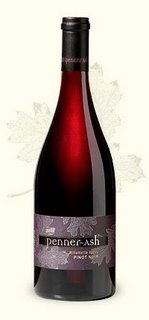 With 2004 and 2005 shaping up to be two of the best vintages in Napa history, I was excited to find a three-liter bottle of 2004 Caymus Special Selection staring me in the face as I walked into the Wynn Resort's Country Club Grill for one of the final meals of 2006. Benjie and I entertained four uberbabes and with the help of Jodie, the excellent sommelier, picked out a 2005 Penner-Ash Pinot Noir from Oregon's Willamette Valley to start. I was hoping the ubers would prefer the lighter-style Pinot, leaving the chewy, chocolaty Caymus for the boys. The strategy worked pretty well and no one left thirsty.
There's a whole literature on pairing wines with food but to me that's like pairing a girlfriend with an event. I think it's best to have one you really like no matter what else you're eating or doing. Tonight both wines were superb. Both the Oregon weather and Pinot Noir in general are temperamental. 2005 was a year with difficult weather and produced a wine with higher acidity than normal, which will please Burgundy fans who find Oregon's usual output too unstructured. In any case Penner-Ash will now be a name I look for.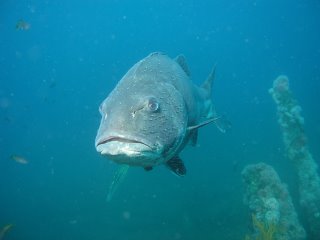 The Caymus was exactly as expected, huge but elegant. This is a wine to cellar for 20 years or so but with the way restaurant wine lists work I may have to drink a few more bottles this year.
Being a workout hound I ordered the sea bass topped with diced tomatoes. I had never thought of combining those two flavors but it was probably the best sea bass I've had. That's a hit-or-miss fish for me: if it's too loose and flaky I don't like it and of course I don't want it overdone either. It's like the shower in my old apartment with a dial that had one angstrom of perfect temperature: any deviation and you got either arctic blast or thermonuclear war. This sea bass was perfect.
After dinner we retired to the high-limit lounge and had cigars and digestifs. Many of us were ready to put 2006 to rest. It was a tough year.