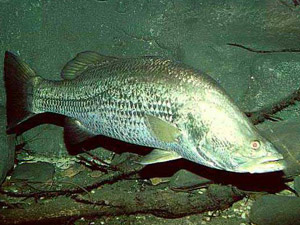 There's a new fish in town.
If you've ever been with me when I ordered salmon for dinner, you probably heard me say I could eat salmon every meal. It's a great food to love. Salmon is a health food, containing just the right omega-three fatty acids, and besides that it tastes like victory. I imagine when the Vikings returned home from war they jumped into streams, grabbed king salmon with their studded gauntlets, and feasted like there was no tomorrow.
I had dinner with Kathy "Pokerkat" Liebert who, like me, spells her name with an "IE" like Internet Explorer. IE7 sucks so bad even Richard Brodie, who bleeds Microsoft blue when he's not talking about himself in the third person, switched to Firefox. Kathy is a true professional who constantly likes to discuss new ways of looking at hands. It's nice to have years where you win two or three big events but the reality of the game is that kind of luck comes only rarely no matter how good you are. A pro carries on through the lean years. I had another order of barramundi, after enjoying it at JJ's, and once again found it delicious. It may be my new favorite fish.
Jay Greenspan, up there with Michael Craig at the top of the poker-journalism ladder, joined me for a cigar in the soon-to-close Fidel's cigar store at the Crown. The no-smoking law made no exception for cigar stores and so they will close. Meanwhile, we smoked a couple mild Partagas and sipped Lagavulin. Jay snapped a photo of me enjoying life, something I'm good at.