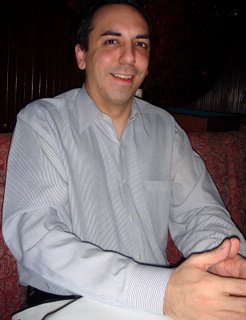 She was a dancer, a redhead. She went by Veronica, but last month it was
Victoria
. Who knows what it will be next month.
Gabe is my man in Reno. He's an executive host at Harrah's, where if you look me up in the computer tiny showgirls wearing pink feathers pop out of the USB ports and do fan dances on the monitor. In Vegas I'm a big player but in Reno, I'm a true whale. When I walk into a casino they quake with fear and drool with greed. This time they got the best of me, to the tune of a year or two's Ivy League tuition. But Gabe was my man. He made sure I loved coming back to this dilapidated town, the alcoholism capital of the universe, Reno Nevada, the biggest shitty little city in the world. We caught up in the steakhouse over two bottles of 1997 Stag's Leap SLV Cabernet. The big news was about the redhead. She was getting married.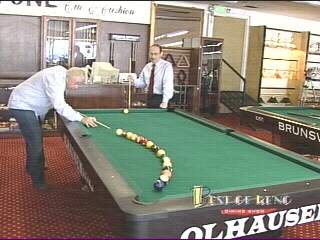 I remembered very well the night last month we all went to the Keystone Cue and Cushion to shoot some pool and hang out with Kenny, the dying bartender. Kenny was best friends with Brian, the male dancer, who was dating Veronica, whom we kept calling Victoria but never got corrected. Veronica was very friendly and pleasant as I beat her at pool and when I called it a night, leaving the rest of the crew at the bar, she walked me to the door and lingered. I looked her up and down and then looked back inside at Brian and Kyle's curious eyes. She had the kind of body that made you want to buy a trapeze just to see if you still had any acrobatics left in you. But redheads are bad luck, I thought, and decided to give it a pass as I turned and walked out the door alone. Besides, as tired as I was and as much as I had to drink, it would have taken an hour or more for the Cialis to kick in.
When I had woken the next morning, Kyle heard me making coffee and tiptoed out of his bedroom wrapped in a white towel. "Shh," he said with a bashful grin. "Victoria's still here." Redheads are bad luck, I thought to myself. Kyle told me when I had left it got tense and awkward at the bar. Veronica wanted to play charades to break the tension. Something had to break, because she ended up in my suite with the kid.
I roused myself from my reverie and blinked at Gabe. "She's getting married?" I said. "To Brian?"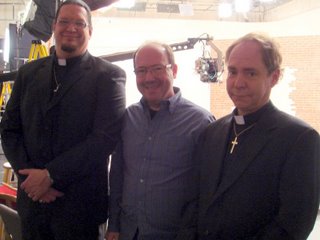 "No," said Gabe, "to Kenny." The redhead had dumped Brian and was marrying his dying best friend. That made less sense to me than most nonsense in this crazy town. Why would a dame dump a guy and then marry his dying best friend two weeks later? I texted Kyle with the news but my subconscious was working overtime. Penn Jillette, of Penn & Teller, had told me it only took seven seconds from the moment of the Challenger disaster to the time the first sick joke was posted on the Internet. I felt horrible but it jumped into my throat like a rabid bullfrog and banged on my vocal chords from the inside until I choked it out. "Gabe—" I slapped my hand over my mouth, trying not to say it, but Satan grabbed my arm with his clammy claw and pulled my hand away.
"I married a man in Reno, just…to…watch…him…die…"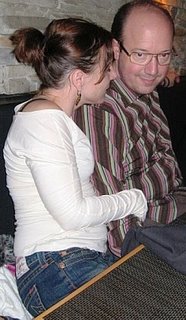 Gabe recoiled in horror. I recoiled in horror. I blamed Jenni. She was a comedy writer and had warped my brain.
Gabe and I finished off the SLV and called it an early night.
I forgot all about the redhead the next night when Gabe and I went back to the FQ Men's Club and partied with a hot 38-year-old Ukrainian named Elena who chain-sipped $10 Pinot Noirs while saying over and over again, "I am bad girl." Gabe and I drank $7 waters and sat back and enjoyed the show while I smoked a Macanudo. "She's getting married tomorrow," Gabe said. "Veronica." I took a deep puff on the Macanudo and let it out slowly.
The next evening I was ready to see the redhead. Gabe had told me the early, non-topless show "Let the Good Times Roll" was way better than the topless show (if only by virtue of not having a puppet) so we got a comp and went in. The house manager gave me a warm greeting but then sat us way in the back, at a booth where we had to look through people's heads to see the stage. Gabe went to talk to him and we got moved to the front. I wasn't sure if Veronica would be there but sure enough she came out smiling and dancing, a real pro. I texted back and forth with Kyle, who still wasn't sure if I was making the whole thing up. You can't make this stuff up.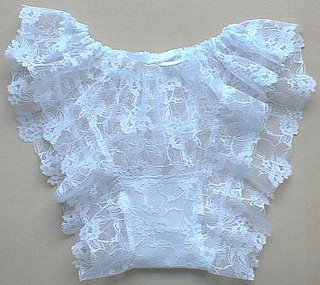 The show was hot – hot enough to make a fat man drop a plate of nachos piled high with guacamole and jack. The girls, including the redhead, changed clothes on stage until you thought the lace on their white underwear would wear off. They started in pajamas, then stripped down to basics, then modeled a wardrobe that would have been on the cover of the catalog if Victoria's Secret made cheerleading outfits.
Halfway through the show the manager came down and leaned into me. The points on his lapels were sharp enough to spear a boiled shrimp and dip it in cocktail sauce. "Have you been taking pictures?" he yelled through "I can cook too" from Leonard Bernstein's On the Town. "One of the dancers saw you taking pictures with your cell phone," he yelled. I had finished texting with the kid and had put my cell phone back in my pocket so I just showed him my empty palms, thinking that would end the kafuffle. It didn't. The guy persisted, now yelling at another big player we were sharing the table with. That guy was on the verge of tears. He wasn't a small guy.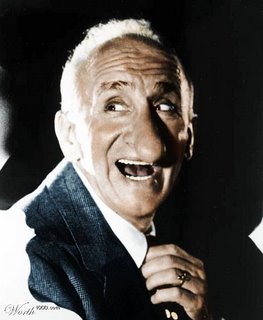 The manager turned to Gabe and yelled, "Make sure all photos are deleted." We were all very confused. My cell-phone camera barely had the horsepower to snap Jimmy Durante's nose from six inches and I was pretty sure the other guy didn't even have a camera. They sure were afraid of someone taking grainy pictures of the kind of show you usually see for free on a cruise ship. It didn't add up, but then not much did in this batty burg.
After the show the redhead didn't make an appearance in the lobby with the other performers. I guess she was in a hurry to get to her wedding night. Gabe and I had dinner at the Italian restaurant. We tried the 1999 B.V. George Latour. I thought about taking a picture of the label but who knows, they might have called the cops. I thought I could hear the whistle blowing…
As nutty as all this seemed to me, Kyle, stuck back in Georgia going to classes, must have been even more confused. He had called Victoria/Veronica a few times after that magic night a month ago but lately the redhead hadn't been answering his calls. I was back in my room writing when Kyle messaged me that she was on the phone with him. The hotel wanted her to fill out a security statement about the photo incident and she wanted to know if I had sent him any photos. He told her no and waited for her to bring up her marriage but she didn't. Finally he asked about it but he didn't get much of an answer. I guess that was to be expected.
I figure it all came down to the boyfriend, Brian. He was close to the redhead. Maybe even in love with her, who knows. And when you lose the one you love, you look for someone to blame. You can't blame your best friend, dying of cancer. Maybe you blame the guy with glasses in the front row, the guy enjoying your performance and texting his buddy in Georgia to share the fun.
Or maybe you just hang your head and cry.