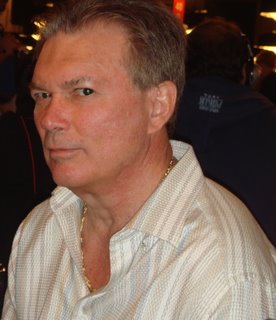 I played my first event since Harrah's lifted the ban, the $5000 Limit Hold 'Em championship. Despite having Andrew Prock on my left and Ted "I have a straight" Lawson two to my right, I built my starting stack of 10,000 up to 24,000 before going cold toward the end of the day.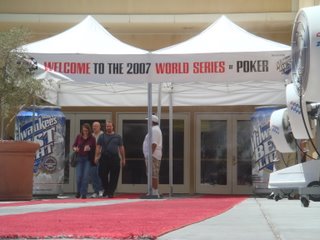 I advance to day 2 with slightly more than my starting chips, 10,600. Barry Greenstein and Mimi Tran are at my table.
It would make a hell of a story if I won this one!